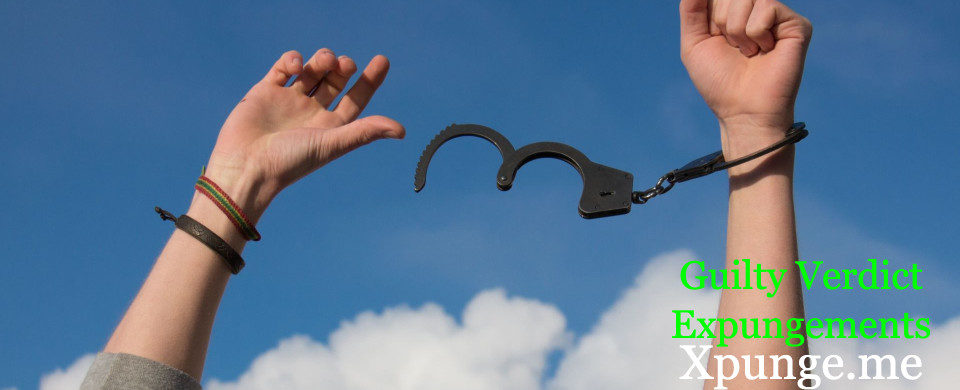 Certain guilty pleas or verdicts for misdemeanors and felonies are eligible for expungement in Maryland and can be sealed from public view.
Generally, records that qualify can be filed no less than 3, 5, or 10 years after the resolution of the matter.  By resolution, I mean X years after the guilty plea or verdict was entered or time (included probation) was served, whichever is later.
This post is intended to be used as a quick reference so Maryland Defendants can get an idea of the offenses that are expungeable under the Maryland Code.  Unfortunately, I was not able to include everything so if you do not see your offense here it is possible it could still be eligible for a guilty plea or verdict expungement.  The most comprehensive source is the law itself, the MD. Code.
As an expungement attorney, I understand that the law can be difficult to follow.  So it is my hopes that this can at least point you in the right direction as to what guilty verdicts can be expunged.  Of course, if you have any questions you are free to reach out to me.
Guilty Plea or Guilty Verdict Expungement Available Three Years After Disposition
Persons convicted of the following minor nuisance crimes are eligible for a guilty plea or verdict expungement 3 years after disposition include but is not limited to:
Public urination and defecation
Panhandling and soliciting money
Obstruction of the passage of another in a public place
Sleeping on park structures such as benches or doorways.
Vagrancy
Riding a transit vehichle without paying or exhibiting proof of payment.
Public consumption of alcohol
Loitering
Guilty Plea or Guilty Verdict Expungement Available Ten Years After Disposition
Persons who plead guilty to or were convicted of the following misdemeanors are eligible for expungement 10 years after disposition include but is not limited to:
Disorderly intoxication Md. Code art. AB, Section 3-320
Real estate broker or salesperson trust money violations.
Discriminatory real estate practices in Baltimore City and Montgomery County
Failure of real estate broker or salesperson to disclose dual agency.
Failure of real estate licensee to honor duties and obligations<./li>
Providing real estate brokerage services without a license.
Pretending to be a real estate licensee.
Real estate transactions motivated by Blockbusting or redlining.
Failure of real estate agents to deposit money.
Unauthorized operation of a cemetery or burial goods business.
Falsely representing to the public that you are a cemeterian or in the cemetery or burial goods business.
Failure to comply with a temporary or final peace order.
Violating any provision of the Marylland Credit Service Act.
False and fraudulent advertising.
Failure to surrender after forfeiture of bail.
Assault in the second degree.
Possessing or administering controlled dangerous substance.
Possession or purchase of noncontrolled substance that appears to be a controlled substance.
Use or possession with intent to use drug paraphernalia or controlled paraphernalia.
Unsolicited mailing of medicine or controlled dangerous substance.
Inhaling a listed substance to get high.
Malicious burning of personal property in the second degree.
Burning a dumpster or trash container that belongs to another.
Breaking and entering a motor vehicle and rogue and vagabond.
Tampering or interfering with Public Utility electrical equipment.
Tampering with serial numbers.  Selling items with tampered serial numbers.
Trespass to posted property.
Unauthorized access to railroad vehicle.
Many general theft crimes.
Unauthorized removal of property.
Failure to return rental vehicle.
Obtaining telephone records without authorization.
Prohibited transfer of recorded sounds or images.
Obtaining property or services by bad check.
Obtaining property by counterfeiting, theft, or misrepresentation.
Fraudulent conversion of partnership assets.
Fraudulent misrepresentation  by coroprate officer or agent.
Running, establishing, advertising or promoting a pyramid scheme.
Misuse of documents of title.
Unlawful subleasing of motor vehicles.
Public assistance fraud 
Fraudulently obtaining legal representation from Public Defender's Office 
Housing assistance fraud 
Racing horse under false name 
Bribery of or acceptance of bribe of the person participating in or connected with athletic contest 
False statement to public official concerning crime or hazard.
Falsifying or concealing material facts in connection with an application for funds from the Maryland Higher Education Commission.
Illegal dumping and littering./li>
Disurbing the peace and disorderly conduct.
Removing human remains without authority from a burial site.
Destroying funery objects or structures or indecent or disorderly conduct in a cemetery.
Engaging or soliciting in prostitution.
Operating a house of prostitution.
Running illegal gambling operations.
Prearrangeent or predetermination of horse racd results.
Location of sales or barter of lottery devices.
Possession of lottery devices and records.
Possession or operation of slot maching.
Authority lines required in campaign materials
Gifts, offers, promises of money or other valuable things to another person for votes.
Offenses related to voting such as attempting to vote under a false name or cheating.
Failure to comply with the relief granted in an interim protective order or final protective order.
Duty of institutions or labotorary to report infections our contagious diseases
Improper HIV/AIDS reporting or HIV/AIDS requests by health care providers.
Failure to return moneys or premiums to insured's or other entitled persons 
Knowingly transact insurance business with unlicensed persons 
Acting as an insurance producer, public adjuster, or navigator without a license 
Restrictions relating to solicitation or issuance of a surety bond or insurance by individual surety 
Solicitation of individuals to retain lawyers for lawsuits or seek care from health care practitioners 
Intentional motor vehicle accidents or fraudulent reports 
Compensation from contractors to pay any part of insured's deductible 
Compensation from contractors to pay any part of insured's deductible 
Exceedping speed limits for vessels on Severn River.
Violating noise level standards for vessels
Exceeding speed limits on Seneca Creek 
Littering on waters of the State 
Disposal of ballast, ashes, filth, earth, oysters or oyster shells 
Use of red and yellow lights for public safety activities  on a vessel
Operation of vessel in reckless or dangerous manner 
Carrying handgun without permit
Interference, obstruction, or false representation to State fire marshal, firefighter, rescue squad member, or emergency services person while they're performing services.
Violating an order, rule, or regulation issued under the authority of the Maryland Emergency Management Agency Act. 
Foreclosure consultants required to have a real estate broker's license
A violation of any provision of the Maryland Mortgage Assistance and Relief Services Act.
Holding oneself out to the public as a State lottery sales agent without being licensed by the Agency to act as a licensed agent.
Selling a State lottery ticket or share to a minor.
Prohibits a person from using the term "Maryland State Lottery", "Maryland Lottery", "State lottery" or any various names on products or services without permission from the agency.
Willful failure to file tax return.
Willful preparation of false return or claim for refund, evaction of taxes.
Income tax withholding violations.
Willful failure to provide information for the collection of taxes.
Affray – Willfully engaging in a fight in a public place to the disturbance of others in violation of the common law. 
Rioting – prohibits a person, together with at least two other persons, from unlawfully assembling to carry out a common purpose in such violent and turbulent manner as to terrify others in violation of the common law.
Contempt – establishes that a court may exercise the power to punish for contempt of court or to compel compliance with its commands in the manner prescribed by the Maryland Rules. 
Hindering – prohibits a person from intentionally and knowingly obstructing and hindering a police officer in the performance of his/her lawful duties in violation of the common law. 
An attempt, conspiricay, or solication of any offense in the next section.
Guilty Pleas and Guilty Verdicts That Can Be Expunged After 15 Years In Maryland
Persons who plead guilty to or were convicted of the following offenses are eligible for expungement 15 years after disposition include but is not limited to:
Common law battery
Assault in the Second Degree
A domestically related crime.
Felony Theft
Possession with intent to distribute or dispense a controlled dangerous substance